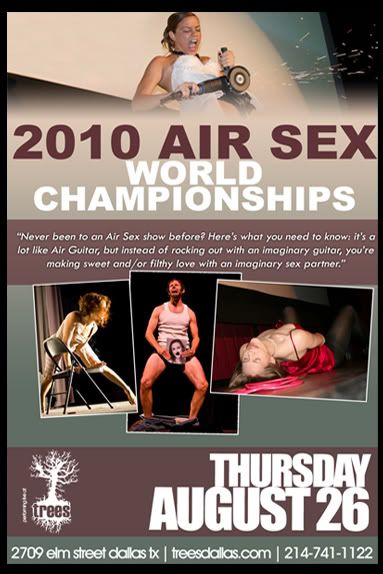 Either this is the dumbest thing ever, or the most brilliant. I'm still deciding.
The time for you to lose your air virginity is NOW.
Last year, The World Air Sex Championships erupted in over 14 cities across North America, crowning champions of all shapes, sizes, colors and styles. The competition climaxed in Austin in October where we crowned the first ever World Champion. Now we're back on the hunt, looking for the 2010 World Champ.