Organizations provide a variety of services for those in the LGBT and HIV/AIDS communities
Draconis von Trapp  |  Intern
intern@dallasvoice.com
Beneficiaries
In recent years, increasing costs have forced the Dallas Tavern Guild to cut back on the number of organizations chosen as beneficiaries of the annual Alan Ross Texas Freedom Parade, choosing only one each year.
This year, however, the Tavern Guild has been able to expand its list of beneficiaries once again. In addition to Youth First Texas, the sole beneficiary for the last several years, beneficiaries this year also include AIDS Arms Inc., AIDS Interfaith Network, AIDS Services of Dallas and Legacy Counseling Center.
Each of the agencies is profiled below:
……………..
AIDS Arms Inc.
AIDS Arms is the largest nonprofit HIV/AIDS organization in North Texas, serving more than 7,000 individuals every year. The agency's executive director is Raeline Nobles, and John Loza is chairman of the board of directors.
The AIDS Arms offices are located at 351 West Jefferson Blvd., Suite 300. The phone number is 214-521-5191, and the website is AIDSArms.org.
AIDS Arms's case management programs offer numerous services to assist individuals in learning to live longer and healthier lives with HIV by providing access to medical care and support services specific to them. The agency's goals are to create and maintain long-term access and adherence to medical care and stabilization so clients can successfully manage the side effects of HIV and AIDS.
Professional case managers are trained to respond to clients' unique needs by providing a comprehensive assessment of needs and barriers to accessing medical care and support, as well as assessing clients for eligibility for programs such as HIV medication and health insurance assistance, Medicaid, Medicare, Social Security and other benefit programs that may help with the financial issues of HIV treatment. Case managers also develop a long-term care plan with the client.
The Case Management Resource Directory helps clients locate services such as food, housing, counseling, support groups, job training and more.
AIDS Arms offers multiple minority-specific programs for women, youth, substance abusers and those with mental health needs. The agency offers linguistic services with case managers versed in more than 10 foreign languages and dialects, and with a variety of diverse cultural and educational backgrounds and experiences.
The intake program helps newly diagnosed clients navigate the services available to them in Dallas.
AIDS Arms' Peabody Health Center is an outpatient medical clinic that offers comprehensive medical care in coordination with other services needed to increase access to care and maintain adherence to treatment. The clinic employs physicians, nurse practitioners, nurses and others professionals who are experts in the medical field and specify in HIV treatment.
AIDS Arms is currently in the process of opening a second clinic.
One specific support group, WILLOW (Women Involved in Life Learning from Other Women), is a program that brings together HIV-positive women to learn from each other and develop new skills. Activities and group discussion lend to the positive environment where women learn how to live healthier lives and form good relationships.
……………..
AIDS Interfaith Network
AIDS Interfaith Network was founded in 1986. Steven Pace is executive director. The agency's offices are located on 501 N. Stemmons, Suite 200,
and the phone number is 214-941-7696. The AIN website is AIDSInterfaithNetwork.org.
Among its programs, AIN offers Outreach, a program to guide individuals and gives them access to prevention and care services, make referrals and ensure that those affected by HIV/AIDS have access to proper care. The program specifically targets African-Americans (African American Health Coalition) and Latinos (Manos Unidas).
AIN offers a variety of programs, including linguistic services with interpretation and translation of written materials for Spanish-speaking clients, caregivers and other service providers.
Educational services, including prevention education and risk reduction sessions, are available for at-risk individuals, groups and communities, as well as collaborative HIV testing and prevention programs.
Another program offers HIV education for minority women at high risk of infections. The program specifically targets African-American and Hispanic women, but it is open to all.
AIN's client advocacy program receives referred clients and enrolls them into the appropriate programs. It also provides direct assistance by making referrals, providing follow up and collaborating with case management. This program collects client data, creates and updates files and provides documentation.
Transportation services are offered to clients living in both metropolitan and rural areas through van rides, bus passes for the DART and train system and taxi rides to ensure access to treatment facilities and support services throughout the prevention system.
AIN also operates the Daire Center, an adult daycare center that provides stabilization services and respite care to relieve caregivers. The center also includes monitoring, individualized support, activities, socialization and nutrition assistance. The meals program provides prepared breakfast and lunch daily in the Daire Center for clients who need assistance to meet or enhance their nutritional needs.
For those interested in taking part in helping affected clients, AIN's volunteer program recruits, trains and manages volunteers, offering different curricula of buddy and companion services for those affected. The program also provides on-site assignments at AIN to give program, administrative and project support and to participate in fundraising events.
For clients requiring spiritual support, AIN offers pastoral services for care, counseling, education and support. The program refers clients and accepts referrals, collaborates with Outreach, offers prevention education and recruits volunteers.
……………..
AIDS Services of Dallas
AIDS Services of Dallas was founded in 1985. Don Maison is president and CEO. ASD offices and apartment buildings are located in North Oak Cliff, near Methodist Medical Center. The phone number is 214-941-0523 and the website is AIDSDallas.org.
ASD's housing program provides furnished, service-enriched housing and assisted living in private apartments for people with HIV/AIDS. ASD never turns away clients due to an inability to pay rent and it is the largest licensed provider of medically supportive housing for infected individuals in Texas, with four facilities: Ewing Center, Revlon Apartments, Hillcrest House and Spencer Gardens.
Ewing Center consists of 22 units — five one-bedroom apartments, 15 efficiencies and two special need beds/rooms. Revlon Apartments are designed to accommodate individuals and families, with 20 one-bedroom and seven two-bedroom apartments.
Hillcrest House, which provides service to individuals who are formerly homeless and living with HIV/AIDS, has 64 single-unit efficiencies. And Spencer Gardens, named in memory of Diana, Princess of Wales, provides housing for 12 low-income families.
ASD provides morning and lunchtime meals five days a week and coordinates dinner meals through the Supper Club volunteer program. For immobile clients, the program also provides carryout meal services.
For transportation services, ASD provides a 15-person van to provide regularly scheduled trips to a local food pantry, supermarket and second-hand clothing stores. It also carries residents to and from medical appointments and social service appointments and is used to transport residents to recreational activities planned and implemented by the Resident Councils.
ASD's case management program provides professional social work staff to determine the psychosocial services needed for each individual resident and assist them in accessing community-based service providers. In addition, the social workers provide on-site case management, substance abuse counseling, individual and group counseling and grief support as needed.
The Social Work Department provides recreational activities for the children of ASD and helps their adjustment to the community and public schooling. With funding from the ExxonMobil Community Summer Jobs Program, ASD has hired a children's activity coordinator to provide recreation during the summer months for the children residing at ASD.
ASD provides 24-hour care and support for its residents. Nurses provide both care and support to residents as well as implement the health maintenance programs. Personal care aides monitor every individual's needs and habits and provide full-time assistance with routine tasks of daily living for HIV-positive residents.
……………..
Legacy Counseling Center and Legacy Founders Cottage
Established more than 20 years ago, Legacy Counseling Center provides mental healthcare, substance abuse treatment and housing services for individuals affected by HIV and AIDS. Melissa Grove is executive director. Legacy's offices are located at 4054 McKinney Ave., Suite 102. The phone number is 214-520-6308 and the website is LegacyCounseling.org.
Legacy Counseling Center provides both individual and group therapy. In individual therapy, individuals receive one-on-one private therapy sessions with licensed professional counselors specially trained in mental health issues of persons affected by HIV and AIDS.
They assist with coping, anxiety, depression and survivor guilt as well as medication compliance.
Group therapy is offered both during the day and the evening and helps HIV-infected individuals contend with many unique issues, and include female-only groups, Spanish-speaking groups and other targeted groups.
Legacy's Substance Abuse Program provides intensive outpatient substance abuse treatments along with ongoing relapse prevention services for HIV-positive individuals. The program also educates clients about drug abuse and how it ties in with HIV and AIDS in both group and individual therapy. The outpatient therapy schedule can be tailored to the individual's needs.
To take part in these programs, the individual must be HIV-positive with a letter of diagnosis, at least 18 years old and must remain alcohol and drug-free during the program.
Legacy also operates the Legacy Founders Cottage, a licensed, seven-room special-care facility for people living with AIDS in critical stages of their illness who require 24-hour supervised care.
……………..
Youth First Texas
Youth First Texas is staffed by Director of Development and Administration Sam Wilkes. The YFT offices are located at 3918 Harry Hines Blvd. The phone number is 214-879-0400 or, toll-free, 866-547-5972. The center is open Tuesday and Wednesday from 6 p.m. to 9 p.m.; Thursday from 5 p.m. to 9 p.m.; Friday from 6 p.m. to 10 p.m.; and the second and fourth Saturday of the month from 6 p.m. to 9 p.m.
YFT offers free counseling to LGBTQ youth ages 22 and younger through volunteer counselors. All counselors are licensed professionals or student interns working under the supervision of a licensed counselor. All legal and ethical guidelines are followed including confidentiality and keeping files. Youth under the age of 18 must have written consent from a parent or guardian before receiving individual counseling services.
Counselors address issues such as coming out, family and school issues, bullying, self-mutilation, depression, isolation, relationships and dating, gender identity and expression, and drug and alcohol abuse.
YFT offers three main groups, but these may be supplemented with other support groups as the need arises. The three support groups are Survivors, Gender Identity and Coming Out.
Survivors' Group is a peer support group for youth who have suffered isolation, abuse or other trauma, offering them the opportunity to discuss things that are troubling them and receive feedback from peers in a safe space. This group is held on the first and third Thursdays of the month from 7:45 p.m. to 8:45 p.m.
Gender Identity Group is specific to youth dealing with issues related to gender identity and expression. The group is also open to youth who are curious about their gender-variant peers and gender issues in general. It is held on the second and fourth Thursdays of the month from 7:45 p.m. to 8:45 p.m.
Coming Out Group deals with thoughts and feelings about sexuality. YFT periodically offers a four-week support group, providing an opportunity to share with a small group of peers about sexuality and coming out.
YFT also offers multiple educational programs throughout the year. Among these are book club, café cinema, GED tutoring, "Our Roots Are Showing," Youth Defenders and GSA Network. The center also offers many recreational activities, such as Dallas PUMP!, Friday Night Kula Feast, Movie Camp, Open Mic Night, and the YFT Dance Group.
Throughout the year YFT participates in softball through the Pegasus SlowPitch Softball Association, volleyball through Dallas Independent Volleyball Association, concerts by the
Turtle Creek Chorale, theater performances by Uptown Players and other functions. YFT participants are also kept privy to queer-related opportunities such as performing at their annual fashion show Give E'm Heel and the Gayla Prom by Resource Center Dallas.
This article appeared in the Dallas Voice print edition September 16, 2011.
Make a Pit Stop in Oak Cliff
As you might have read, queer filmmaker Yen Tan is hard at work on his next project Pit Stop. After the success of his film Ciao, Tan focuses again on the community with his latest film about two men who find romance in each other in a small Texas town. The film is still in the works but he gives a sort of preview tonight with staged readings from the script as well as showing clips from Ciao. He teams with OutTakes Dallas for tonight's movie launch event in Oak Cliff. The night will also feature a conversation with Tan and producer Eric Steele.
This is an official Dallas Pride 2011 event.
DEETS: Texas Theatre, 231 W. Jefferson St. 7:30 p.m. Free. OutTakesDallas.com.
Here's the beef
There are worse ways to spend two hours in a movie theater than watching hulking, half-naked man-meat wail on each other — in fact, it's hard to imagine a better way. That's at least part of the appeal of Warrior.
Set in the world of mixed martial arts, it's a fiction film (it's from Gavin O'Connor, the director of Miracle, about the real-life 1980 U.S. Olympic hockey team) about two estranged brothers who face off for the ultimate glory: One (Joel Edgerton), a family man in financial straights, the other (Tom Hardy), a troubled Gulf War veteran with something to prove. If that sounds cliched, just try watching it.
No really, do — because, as predictable and manipulative as Warrior is, it's also damned entertaining, in the way only the hokiest of sports movies can be. I grew up in a sports household, so have long held a soft spot for movies like Million Dollar Baby, Rocky III and The Fighter, all of which this resembles more than passingly.
Read the entire review here.
DEETS: Starring Tom Hardy, Joel Edgerton. 139 minutes. PG-13. Three stars.
A family vacation proves unexpectedly gay as Myrtle Beach, S.C., gets Pride
ARNOLD WAYNE JONES  | Life+Style Editor
jones@dallasvoice.com
The trip to Myrtle Beach, S.C., had more to do with a family reunion than finding a good destination for gay travelers. After all, Myrtle Beach is a pretty lazy, conservative town in the perennial Red State, one where teenaged spring breakers and families gather to enjoy the warm surf and the resort-town appeal of seafood and beachcombing and overpriced cocktails. Queer travelers can hit one of the three gay bars, all within blocks of each other — Club Traxx, Time Out! and the Rainbow House (a lesbian club).
But the weekend I arrived , just by coincidence, it turned out to be Gay Pride.
Keep in mind, the gay community in Myrtle Beach is small, so "Gay Days," plural, felt more like Gay Day, singular: One major event and then life as usual in Coastal Carolina.
The major event, though, was an ambitious one: Gathering members of the LGBT community and their allies to form a "human rainbow flag:" People signed up to wear a pastel-colored T-shirt and arrange themselves in the traditional configuration. A few others wore black, forming the flagpole.
The entire event was threatened by showers late Friday and early Saturday, but despite a slightly muddy field, nearly 200 people turned out, huddled closely on a muggy afternoon, while a photographer flew above in a helicopter.
Numbers weren't uniform; there were too many reds and too few purples; but the effect was one of a flag waving in the breeze.
In order to do the shoot, members faced each other before bending forward to allow the broad field of their shirts to form the colors. Directly across from me stood Elke Kennedy, a resident of Greenville in the Upstate. Elke and her husband established SeansLastWish.org, raising awareness of anti-gay violence, after their gay son was beaten to death and his killer spent less than a year in jail.
Elke spoke at a rally following the photoshoot, and dozens in attendance listened to her recount her  son's harrowing attack and death before two drag queens performed and a DJ spun dance hits. People started to file out after a while, off to the beach, or the clubs, or even the boardwalk, where the Texas Star-like Skywheel gives great views of the beach … and sits next door to the campily named souvenir shop the Gay Dolphin.
The latter was always may favorite place when I was growing up; you'd think my parents would have caught on sooner.
Click here for additional photos.
This article appeared in the Dallas Voice print edition August 26, 2011.
Lexus series adds queer event to upcoming season of musicals
The Lexus Broadway Series offers a muscular lineup of shows that feature classic stories and contemporary rock 'n' roll. But they go one step further in the 2011-12 season with the stage equivalent of special edition DVDs, featuring enhanced performances and pre-show engagements for subscribers — including its gay patrons.
Dallas Voice Life+Style Editor Arnold Wayne Jones will host a conversation every second-week Tuesday about 45 minutes before each show. The series, called GLBT Broadway, will highlight the appeal for queer audiences for the shows in the series. The discussion will touch on issues of gender identity and sexuality in regards to the show and the teams behind them. Some — such as the season lead-off, Hair — might be easier to analyze from a gay perspective than, say, Jersey Boys, but that's part of the fun of the series.
The season starts with Hair, which won the Tony in 2009 for best musical revival. Youth in 1960s America are all about peace, love and understanding — including nudity and homosexuality — in this iconic musical. Sept. 20–Oct. 2.
The epic Les Miserables follows with a new 25th anniversary production. Dec. 20–Jan. 1.
Best musical Tony winner In the Heights details the immigrant experience as characters find a new life in their new country. March 13–25.
Alt-rockers Green Day went Broadway with American Idiot, touted as a mashup of a rock concert and staged musical. May 8–20.
The season concludes with Jersey Boys and Frankie Valli and the Four Seasons. Classic hits like "Big Girls Don't Cry" and "Can't Take My Eyes Off of You" tell the tale of this well-accomplished music group from the '50s. June 12–July 15.
Other subscriber series include Broadway University, hosted by SMU theater professor Kevin Hofeditz which will explore themes of the show and its place in theater history (every second Saturday matinee) and Broadway Uncorked (every second-week Wednesday), where an expert sommelier will host a wine tasting based on the show. We wonder what American Idiot's wine will be.
— Rich Lopez
For more information on the Lexus Broadway Series and its enhanced performances, visit ATTPAC.org.
This article appeared in the Dallas Voice print edition August 26, 2011.
Sing it like ya mean it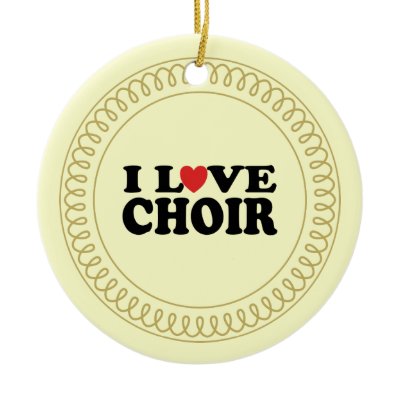 For those with major vocal talents, tonight could be your night. Think of it. Packed venues, a plethora of like-minded individuals all singing in unison. And those snazzy outfits. The philanthropic-based group Resounding Harmony holds auditions tonight for its fourth season as does The Women's Chorus of Dallas, as it prepares for its upcoming season. Although each have criteria for auditioning, you shouldn't have too much problem getting on the process. Unless you're auditioning for both, then more power to ya.
DEETS: Resounding Harmony auditions at Oak Lawn United Methodist Church, 3014 Oak Lawn Ave. 7 p.m. Visit website for more information. To register for TWCD auditions, visit here.
Bob Nunn and Tom Harrover have been a couple for 4 decades. But it wasn't until a near tragedy that they realized they were truly meant for each other
RICH LOPEZ  | Staff Writer
lopez@dallasvoice.com
Bob Nunn agrees with the adage that the longer a couple lives together, the more they begin to look alike. Nunn and his partner Tom Harrover might not look that similar on the outside, but they match in a way that few couples do.
Let's start with some history.
The two have that classic meet-cute that began on the wrong note. As Nunn tells it, Harrover was the dullest person he'd ever met —the two just didn't like each other. Then, following a spontaneous invitation to a midnight movie, they ended up hitting it off. That movie led to conversation and then dating.
Forty-two years later, they still watch movies — as Nunn puts it, "I couldn't get rid of him."
A job in Houston took Nunn away from Harrover for three months, but old-fashioned letter writing kept the newbie relationship afloat.
"Tom had been writing me letters. He's a very good writer," Bob boasts. "He basically proposed to me by letter."
They committed to each other, moving in and pursuing their careers: Harrover in architecture and Nunn teaching art. For 37 years, they lived in "a fabulous house" in Hollywood Heights. Life was good.
Then their life took a sharp turn.
"When we got together, Tom knew I had a kidney disease," Nunn says. "Nothing was really a problem until about 30 years after we met — my kidneys began to fail and I had to start dialysis."
Nunn registered with Baylor for the national organ donor list, but the experience was frustrating:  They received little response or encouragement from the hospital.
"Bob was on a downhill slide and the frustration with Baylor seemed like they were stonewalling us," Harrover says. "We talked about going to Asia even. It felt like they didn't want to deal with a senior-age gay couple."
Then Harrover suggested something novel: He could donate his kidney to the organ list, with the idea that Nunn could get a healthy one.  Sort of a kidney exchange.
In desperation, they went back to their physician, who enrolled them in St. Paul Hospital's then-new program for kidney transplant. The experience was a complete turnaround. Nunn was tested and processed immediately while Harrover prepped for his organ donation to an anonymous recipient.
Kidney transplants require a seven-point match system; a minimum of three matches is necessary for the recipient to be able to accept the organ into the body.
The tests revealed that Harrover's kidney matched Nunn's on all seven points.
"We assumed I would donate mine for use elsewhere," Harrover says. "It never occurred to me that we'd be a match. The odds for that are off the charts."
"See what happens when you live together for so long?" he chuckles.
Just six months after entering St. Paul's program in 2007, they were on the operating table. They were the first direct living donor pair in the program. "It was all fairly miraculous," Nunn understates.
Four years later, both men are doing well. Although officially retired, they both continue to work: Harrover does the occasional contract job while Nunn is currently on commission for an art project at the new convention center hotel. Outside of any official work, each interjects their quips about home, life be it cooking together or working on the lawn.
The obvious question for them might be "What's the secret?" But they don't see it just that way. Their relationship boils down to the obvious virtues of trust, respect and compromise.
"Selfishness doesn't rear its ugly head in this relationship," Harrover says. "You just have to be willing to accommodate, support and encourage what the other is interested in."
Nunn agrees. "I would not be doing what I'm doing without his support."
Nunn says if there is a secret, it's akin to the dynamic on a playground: Like each other and share. If you don't share your whole life, there isn't a relationship, he says. At this point, Harrover says it would be impossible to separate. On paper, they are so intertwined with their house and financials, he jokes they are "Siamese twins."
They've witnessed a lot in their decades together, including something they never expected to come to pass in their lifetimes: Same-sex marriage. Coming from a time when just being gay conflicted with moral codes set by their jobs, they wonder over the progress made in recent years. (They were officially married in Boston in October 2009.)
"I'm confident that it will happen for everyone," Harrover says. "I'm sorry that it's moving at a glacial pace, but it has that same inevitability as a glacier. We'll get there."
But nothing compares to the bond Harrover and Nunn already have, a shared intimacy few couples could imagine. Same-sex marriage was merely unlikely; what they have experienced is miraculous.
This article appeared in the Dallas Voice print edition July 29, 2011.
Ben Starr, the recently out Dallas cheftestant on Fox's 'MasterChef,' camps it up on Gordon Ramsay's cooking competition series
ARNOLD WAYNE JONES  | Life+Style Editor
jones@dallasvoice.com
…………………….
MASTERCHEF
Airs Tuesdays on Fox (Ch. 4) at 8 p.m.
…………………….
When Lewisville-based travel writer Ben Starr auditioned for Fox's MasterChef, he doubted they'd be interested in his style of home cooking. But not only did he make the cut, he's been one of the more memorable cheftestants — just this week, he had the judge's favorite dish.
The series is only halfway through, but for Starr, it's already made a huge difference in his life: It forced him to come out to his parents just last month. We talked to him about the experience and his favorite meals.
…………………….
You've been struggling since you wowed the judges at your audition. The audition kinda set me up to expect that I would do well in the competition, but we spun pretty quickly into an emphasis on gourmet cuisine, which is not my thing at all. My street tacos were a little bit spiffy, and I am extremely well traveled, but I tend to eat peasant food even when I travel. I was seeing all these people around me making restaurant quality cuisine and trying to compete on their level. Nice to make a good ol' catfish in a skillet.
What was the hardest challenge for you? The biggest challenge has definitely been psychological. I'm competitive by nature and I want to feel like I'm competition, but I was surrounded by chefs that were a little more connected to the Food Network that I am. They'd use words like umami [a Japanese word for a savory flavor] and I had to go look it up. There was a common lexicon among the contestants about what these famous chefs I've never heard of are doing in their restaurants. I felt like an idiot stumbling around in the dark. That started to leak into my cooking and I began to question, "Is this sophisticated enough? Is this even sophisticated?" The episode this week was a turning point. I felt like for the first time I'm back in my own element.
You certainly have made an impression with your outfits. I don't wear those hats at home, though I do wear an apron, just for practicality. But [the show] has started this storytelling legacy — people expect me to wear them when they come over. My mom made me the pumpkin hat and apron. Actually, she made me five or six pairs to wear. That's why you always see a different one on me each episode. I was going through them.
Was wearing them part of a conscious effort to stand during the auditions? I am fairly myself, though I had to set myself apart that wasn't just about food. I needed to be someone [the judges] remember when they go home at night. That's why I talked about my rural upbringing, because I thought it would generate a memory.
Had you watched the show before? Did you know what to expect? I don't watch much TV, but this is not my first time being on TV, which is ironic because I abhor reality television —it brings out the worst in our culture. But I did Rachael Ray's So You Think You Can Cook in 2007. The audience there was much more caring and nurturing than the machine on MasterChef, but I was a little bit prepared for the frank judgment.
I did not watch the first season of MasterChef, but my friend Karen Rutherford said, "I'll never speak to you again if you don't audition [for season 2]." So I watched them all on Hulu. I just sweated my way through them. I knew how intense and stressful it is to cook on TV, and saw how brutal Joe Bastianich and Gordon Ramsay were with the contestants. I thought: Screw this. Then a few weeks passed and the terror faded [and I went through the lengthy audition process]. It was a lot of work — the most difficult full-time job I've ever had that doesn't pay.
What's your favorite kind of cuisine? While my DNA wants to say Mexican food — I had it in the womb six times a week — I am most intrigued by Thai food. It is so complex, yet so much of it is cooked on the street in a tiny little cart. From the richest to the poorest, everybody eats on the street.
How about a favorite meal? One of the most memorable meals I've ever had was in Egypt on New Year's Eve in 2001. I spent it on Mount Sinai and hiked eight miles back down to the car for the drive back to our resort. [The driver] fell asleep at the wheel and we plummeted into a canyon. Eventually a camel train of Bedouins came by the bottom of this canyon. They took us onto the camels and rode four or five miles to their camp. All the women came out, killed a goat and started cooking while the men tried to pull our car out of the canyon.
It was a humble meal — just a goat stew and some flat bread — but the flavors were really intense and felt they came right out of the desert. I could not even communicate with these people who live in abject poverty, but still they were willing to kill one of their last goats and throw a big feast for us because it's in their nature to be hospitable. I realized it was important to me to use food to nurture people in my life — I could never be a chef and be in the back. I need to be with the people. My partner is one of the main reasons I cook — we've been together eight years and I want to marry him one day.
Did you plan to be "the gay guy" on the show? When I was on [Rachael Ray] it was not addressed and I didn't talk about it openly. At that point my family didn't know I was gay — in fact, I didn't come out to my parents until about five weeks ago. They were totally shell-shocked — they didn't have a clue.
Maybe mom should have guessed since she made you all those hats. Ha! Maybe.
This article appeared in the Dallas Voice print edition July 8, 2011.