Americans respond to Arizona's legislation that would allow businesses to refuse to serve LGBT customers.

I have sincerely admired George Takei ever since 2005 when he publicly came out as a gay man. And I have been a real fan for the last several months, ever since I "liked" his Facebook page and got the chance to see and appreciate his unique sense of humor.
But I am not a big enough fan to watch George in his new gig, because his new gig is being a cast member of the new season of Donald Trump's Celebrity Apprentice. And I hate Donald Trump and I hate Celebrity Apprentice way to much to ever watch the show, even for George T. I made myself a promise after listening to Trump's "presidential campaign" tripe that I would never watch this show, because I never want to do anything that might even remotely put money in his bigoted pockets.
So, love ya George, but I just can't watch that show.
There will be at least one other gay in the cast to keep George company: Clay Aiken of American Idol and Spamalot fame. And other "gay interest' cast members are '80s pop star Debbie Gibson and equal-opportunity-insult comedian Lisa Lampanelli.
I'm not gonna list the whole cast here. You can go over to FoxNews.com to get that (where, by the way, the describe Takei as "Star Wars actor George Takei"). Let it suffice to say that the cast does include Mafia princess Victoria Gotti and Twisted Sister frontman Dee Snider.
— admin
Solmonese fears 2012 setback
Outgoing HRC president says community must fight for Obama
JOHN WRIGHT  |  Senior Political Writer
wright@dallasvoice.com
Joe Solmonese admits he's "very concerned" about President Barack Obama's prospects for re-election.
But Solmonese says he's equally concerned about how the LGBT community — and his successor at the Human Rights Campaign — would respond if Obama loses.
Solmonese will step down as president of HRC after seven years in March. On Saturday, Nov. 12, he'll make his final appearance as the group's president at the Black Tie Dinner, of which HRC is the national beneficiary.
In an interview last month with Dallas Voice, Solmonese focused largely on the importance of 2012 elections, saying that depending on their outcome, major advances during his tenure could be all but erased.
"I don't think that he's going to lose," Solmonese said at one point, attempting to clarify his assessment of Obama's chances. "I think that if everybody does what they need to do, I think there is just as good a chance that Barack Obama will be re-elected, but I'm as concerned that he could lose."
Solmonese said Republicans already have a majority in the House, Democrats have only a slim majority in the Senate, and "everything about these [2012] elections points to us having real challenges."
"I think that if everybody who has gained from the Obama administration does everything they need to do over the course of the next year, he'll get re-elected," Solmonese said. "But I would be lying if I said I'm not very concerned about the prospects of him getting re-elected."
Solmonese said the message he wants to send to the LGBT community is that Obama has done more for us than any other president, and that the movement has seen more gains under the current administration than at any other time in its history.
"If we care about continuing with the forward motion that we've experienced, then we as a community need to do everything possible to re-elect Barack Obama," Solmonese said. "And we can talk about and debate and press the administration on his ability to do more, and him coming out for marriage, or anything else that we want to talk about, but now is the time to sort of decouple that from all of the work we need to put into getting him re-elected. Because at the end of the day, it comes down to a choice, and the choice isn't even hard for me: It's Barack Obama or any of these other people who are running against him."
Despite his concerns about Obama's chances, Solmonese said he has no misgivings about leaving HRC seven months prior to Election Day. He said he made a commitment to give the organization six months notice, and his contract expires in March.
He said announcing his resignation at the end of August allowed HRC to begin the transition process, which will be completed when his successor takes over, midway through the Republican primary. Solmonese also said he'll continue to be involved with the organization through next year, assisting with its efforts around the November election.
"I'm a lot more concerned about what happens the morning after the elections," Solmonese said. "I'm a lot more concerned about this organization and its leader being in the best possible position to navigate those waters, and either we are contemplating a second term with Obama and a continuation of our agenda and perhaps a decidedly different Congress, or we're contemplating President Mitt Romney and all of the implications that means for our community, and I want whoever is in this seat leading this organization contemplating where we go from there, to have had some time under their belt to figure that out."
Asked whether that means he believes Romney will be the Republican nominee, Solmonese clarified that anyone claims to know definitively "doesn't' know what they're talking about" — but he added that he thinks the former Massachusetts governor is the "odds-on favorite."
And while Romney may appear less anti-gay than some other GOP presidential hopefuls, Solmonese said called him "someone you have to be careful of" because "he's essentially beholden to no issue."
"He adopts a position that works best for the political predicament he finds himself in," said Solmonese, a Massachusetts native who's watched Romney's political career closely. "So, while he was seemingly pro-gay as he attempted to unseat Ted Kennedy, and his rhetoric isn't harsh and he doesn't have the same sort of narrative that a Rick Santorum has, he's effectively said that he doesn't believe in the repeal of 'don't ask don't tell' and that he would support the federal marriage amendment. But what we don't know, just like we didn't really anticipate with [President] George [W.] Bush, is how beholden he is going to feel to the hard right once he becomes president."
It was Bush, of course, whose administration was pushing a federal marriage amendment when Solmonese joined HRC in 2005.
The marriage amendment, Solmonese said, represents the worst possible thing that could happen to the LGBT community, because it would enshrine discrimination into the Constitution.
And although the threat of the amendment may seem like a distant memory to some, Solmonese warned that it could easily resurface. Which is why, he said, the 2012 elections are the biggest challenge HRC faces going forward.
"I think the elections loom largest because what the elections really represent to me is the potential for us to really stop, potential derail and ultimately set back a lot of the progress that we've made," Solmonese said. "What also concerns me then is that the community be braced for that, and we understand that we've been in these places before, and the measure of who we are and how we'll be defined, is how we react in those moments, the degree to which we stay in the fight and make sure we continue to press forward regardless of the outcome of the election."
Solmonese said he fears the progress of the last several years may lead to complacency. And he said based on his experience, when the LGBT community suffers setbacks, instead of regrouping and uniting, people have a tendency to lose their way and point fingers.
"If we lose, if the outcome is negative, if we go from the march toward marriage equality and the repeal of DOMA and the positive direction that we've been in, to a president and a Congress who decide they're so troubled by all the success we're having with marriage they want to take up the fight again to pass the federal marriage amendment — well, boy, we've come full circle from where we were back in 2005, the last time that happened," he said.
"And you can react to that in one of two ways. You can say this is the inevitable ebb and flow of social change, so pull up your boot straps and let's get going and turn that around again — and understand that that sort of energy that the other side has around something like that is a reaction to their own fear of the progress we've made — or you can become very dispirited and depressed and disenfranchised and decide that it's our own doing, it's our own lack of progress, it's our own failing. And that would be the worst possible thing that we could do."
Caroline Rhea: From the hip
From her role as Noleta Nethercott on Del Shores' campy queer Texas-based sitcom Sordid Lives to taking over Rosie O'Donnell's talk show, Caroline Rhea has long has a strong connection to the gay community. This week, she breaks new ground again, becoming the first professional comedienne to serve as soup-to-nuts emcee for the Black Tie Dinner.
Rhea took a moment this week to discuss her involvement with the LGBT community, her Texas ties and her new (like her, Canadian) reality TV show.
Dallas Voice: You've always seemed to be close to the LGBT community. Where does that stem from?  Rhea: I am not a direct member of the LGBT community, but I have had a BLT. In the Venn diagram of life, there is a lot of crossover between gay men and female comedians. It's a mutual lovefest.
How different is it to do a gay event like Black Tie vs. a comedy show on the road?  The audience is much better looking.
For special events like this, do you bring your family?  Not if it involves bringing a toddler on a plane.
What in you is fulfilled to do an event such as Black Tie Dinner? I want to support the LGBT community in all that they do.
If you were to rank all you do — acting, hosting, voiceovers, comedy, etc. — how do you rank your priorities?  Motherhood first. Then comedy, and working with people that I like.
You have hosted a new reality competition series in your native Canada, Cake Walk: Wedding Cake Edition. How did you enjoy that? Did you get to taste the goods?  Believe it or not, I didn't taste the cakes.
Will there be a same-sex couple on the show?  I hope so.
How do you think that would fly with the show's audience?  Same-sex marriage has been legal for years in Canada. It would be another beautiful wedding.
Having now worked with Del Shores on the Logo series Sordid Lives, how do you perceive Texas in general? Dallas in particular? Any misconceptions you had that were proven wrong?  My dad's family was from Texas and my father looked like J.R. Ewing. I am not a fan of your toll roads and every time I am on the George Bush Turnpike I feel like I am going backwards.

—Arnold Wayne Jones
Taylor Dayne can't stop the music
More than 20 years after she packed the gay bar dance floors with her debut hits, the songstress is still going strong, and says her performance at Black Tie is a 'win-win' for her and her fans
Rich Lopez  |  Staff Writer
lopez@dallasvoice.com
Helping out LGBT people is nothing new for singer Taylor Dayne.
She can't quite recall when she knew she was a hit with the gay community: Over the course of her 23-year career in pop music, she's played venues of all sizes, but she did notice early on how a certain fan base seemed to keep showing up.
"It's kinda hard to remember, but I would perform very specific shows and then some gay clubs and it dawned on me," she said.
With an explosive debut, thanks to her platinum selling 1988 debut Tell It To My Heart and the more sophisticated follow-up Can't Fight Fate a year later, Dayne became a quick force to be reckoned with on the charts.
But her pop hits were just as big on the dance floor, and Dayne was resonating across the queer landscape.
"I've had wonderful relationship with gay and lesbian fans for years. I'm so glad to be doing Black Tie because I have a great core of fan base here," she said. "It'll be a good show with lots of fun and for a good cause. It's a win-win."
Dayne's performed at gay bars and Pride events in Boston, Chicago and the Delaware Pride Festival. But appreciation of her work in the community was clearly evident in 2010 when she was asked to record "Facing a Miracle" as the anthem for the Gay Games.
"That was quite an honor and then they asked me to perform at the games," she said. "It was very emotional for me. The roar of the crowd was great."
Even after two decades, Dayne remains just as committed to music as she was in 1988. She's embraces her sort of "elder" status in pop music and instead of seeing the likes of Nikki Minaj and Katy Perry as rivals, she enjoys what they are bringing to the landscape of music now.
"I love listening to all the new stuff going on. There is some great talent out there. It's nice to know I was some inspiration to them, the way ladies like Debbie Harry and Pat Benatar were for me. The cycle goes on," Dayne said.
But they still push her to keep in the game. She admitted, "I'm pretty competitive that way."
This year, Dayne released the single, "Floor on Fire," which made it to the Billboard Dance/Club Charts Top 10.
At 49, Dayne doesn't show signs of slowing. Along with a rumored second greatest hits album, she recently wrapped up filming the indie movie Telling of the Shoes and she's a single mother to 9-year-old twins. Juggling it all is a mix of emotions, but her confidence pushes her through.
"I can say I'm a great singer, so when it comes to decisions, I'm fine about recording and performing," she said. "But I would say I work really hard at acting. It's nerve-wracking but it's also amazing. But I'm not a novice at any of this."
With her children, she doesn't make any pretenses about the difficulty of being both a musician and a mom — as long as she instills the proper principles in them.
"We don't try to get wrapped up in small time crap," she said. "At the end of day it's about having a good heart and they have great heart."
It's likely she'll show the same at Black Tie.
……………………
BLACK TIE DETAILS
The 30th annual DFW Black Tie Dinner will be held Saturday night, Nov. 12, at the Sheraton Dallas Hotel. The event is already sold out.
Special guests at this year's dinner include Academy Award-winning actress Marlee Matlin as keynote speaker and Emmy Award-winning actor Jesse Tyler Ferguson as Media Award winner. Singer Taylor Dayne will perform.
Chet Flake and his late partner, Bud Knight, will be honored as recipients of the Raymond Kuchling Humanitarian Award, and gay military veteran Eric Alva, the first U.S. serviceman injured in the Iraq war and an advocate for repeal of "don't ask, don't tell," will received the Elizabeth Birch Equality Award.
Dinner organizers this year decided, for the first time, to bring in an emcee for the evening, choosing popular comedian Caroline Rhea.
This year also marks the final time that Joe Solmonese will attend the dinner as president of the Human Rights Campaign, the national beneficiary of Black Tie, which each year receives about half the proceeds of the event. Solmonese has resigned as head of HRC, effective next March.
Seventeen local HIV/AIDS and LGBT organizations have also been designated as beneficiaries.
Black Tie Dinner includes a silent auction, a live luxury auction and an after-party at the hotel.
For more information, go online to BlackTie.org.
This article appeared in the Dallas Voice print edition November 11, 2011.
Houston mayoral candidate Dave Wilson has stepped up his homophobic attacks against incumbent Mayor Annise Parker with a recent robo-call targeting Houston voters:
"Hello Houstonians, this is Dave Wilson, candidate for mayor. In 2009 I warned voters that Annise Parker would use her position to promote her alternative lifestyle, and she's done that. Her very first executive order was to allow men dressed as women to use the women's restroom. Her appointments have been based on sexual orientation, rather than ability. She appointed George Greanias, head of Metro, who was caught viewing porn sites such as rentaboy.com. Dave Wilson would have fired him on the spot. Join me in taking our city back, vote Dave Wilson, paid for by the Dave Wilson for Mayor."
Wilson's call contains several misleading, or outright false, claims, such as saying that Parker's first executive order was to allow "men dressed as women to use the women's restroom." The first executive order Parker signed after being sworn in (E.O. #1-50), clarified the process for filing sexual harassment claims for city employees. The second (E.O #1-25) dealt with city operations during a natural disaster, the third (E.O. #1-42) with city credit cards, and the fourth (E.O. 1-14) with the city's procurement procedure. The fifth and sixth executive orders signed by Parker (E.O. 1-8 and E.O. 1-20) dealt with discrimination on the basis of sexual orientation or gender identity and expression and the use of hate language by City of Houston employees while on the job. Both order were signed on March 25, 2011, 2 months and 23 days after Parker took office. These are is the ones that chafe Wilson. Under order 1-20 access to public accommodations in city buildings, including restrooms, cannot be denied to any member of the public because they are LGBT. While Wilson fears "men in dresses" discretely handling their business in the stall next to his wife, he seems to miss that it also allows burly, bearded men who happened to have been assigned a female identity at birth to use the men's room. One wonders if he's ever thought about that.
Executive Order 1-20 is about basic courtesy and access to public facilities that most of us take for granted. No one should be put in the position of risking arrest for using a public restroom (which happened shortly after E.O. 1-20 went into effect), and it is humiliating to expect trans Houstonians to have to ask "which bathroom do you expect me to use" every time they're in a city building.
The situation with George Greanias, CEO of Houston's public transit system Metro, is far more complicated than Wilson describes it. To hear the robo-call you'd think Greanias was simply caught looking at pornography, a constitutionally protected right. The issue is that Greanias was caught looking at porn on Metro's internet wi-fi, all be it accidentally. According to the Metro investigation Greanias accessed sites containing gay oriented adult material on 14 separate days between February 9, 2011 to July 1, 2011. The access was from Greanias' personal computer and he believed through his personal internet access. In a letter to Metro employees he explained that "the violation was unintentional. I thought I was using my own computer, but was in fact in Metro's system — but it was a violation all the same. The sites I accessed were of a sexual nature — to say the least, highly inappropriate, and embarrassing."
Typically a violation of this nature by a Metro employee would have resulted in a verbal warning. Because of the high profile nature of Greanias' job he received a much harsher punishment. According to Metro's official statement "Chairman Gilbert Garcia has concluded that, as president and CEO, Mr. Greanias must be held to a higher standard, and decided instead of a warning Mr. Greanias would receive a more stringent punishment of one week suspension, without pay."
None of that matters to Wilson. He "would have fired [Greanias] on the spot," bypassing the review process guaranteed to all Metro employees and likely subjecting the city to a very expensive lawsuit. More than his overt homophobia, it's Wilson's blind ignorance of the procedural facts of running a city that should frighten Houstonians.
Early voting in Houston municipal elections (including mayor) continues through Nov. 3 at all early voting locations. Election day is Nov. 8. Early voting turnout continues to lag; votes cast during the first four days of voting have trailed the 2009 municipal election turnout by 21%.
— admin
ARMSTRONG-YOUNG  | Louise Young and Vivienne Armstrong celebrated their 40th anniversary Monday, April 18. The couple met on the campus of the University of Colorado at Boulder in 1971 through the Gay Liberation Front organization there. They had a civil union in Vermont in 2000 and were legally married in California in August 2008.
GROSSMAN-AMERSON  | George Amerson and Mike Grossman marked their 40th anniversary Wednesday, April 20, after celebrating the event with a gathering of family and friends the previous weekend. Grossman is a Minneapolis native who had lived in Dallas a year when he met Amerson, a native of west Texas who had already lived in Dallas several years when they met. The couple say they are most proud of their children, Laura and Devon Cloud and Barney and Stephanie Grossman, and their grandchildren, Miles and Rachel. The two work in residential real estate, Grossman for 50 years and Amerson for more than 35 years.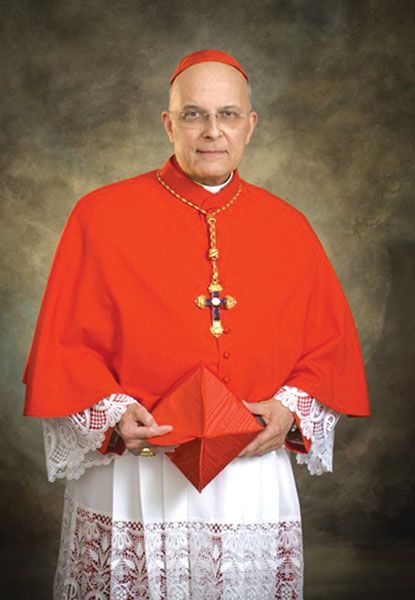 The Windy City Times:
"No one has the right to change marriage, neither "the Church" nor "the state." While it is one thing "creating laws so that people don't feel persecuted, don't create a law that says apples are oranges. For a lawmaker to do so he "betrays his vocation to pass good law, especially problematic for a "Catholic lawmaker."

— Cardinal Francis George of Chicago, commenting on the Catholic Church's opposition to civil-unions legislation recently passed by the Illinois General Assembly. His "argument was not with Mother Church but with Mother Nature," adding that anyone who advocates same-sex marriage or its equivalent "has lost touch with the common understanding of the human race."
Cardinal George then attempted to mitigate his bigotry by saying he has a nephew, who, despite being a homo, is a "fine man."
Pam's House Blend – Front Page
— admin
This from Focus on the Family/National Organization for Marriage founder Robert George:
(← click to play audio clip)

*AUDIO SOURCE: Apple Again Rejects Manhattan Declaration App [FoTF]
So okay, since these folks keep insisting on talking about "Christian values" and the debate associated with the so-called Manhattan Declaration, we'll keep bringing up some of the real reasons why an American corporation like Apple might make the logical business decision to limit this particular offering:
(A) The Manhattan Declaration publicly and proudly touts signatures from Scott "the gay movement is a nuclear bomb" Lively, someone who this year earned considerable attention for his belief that the Uganda "kill gays" bill is a "step in the right direction."
(B) Two other people listed on the Manhattan Declaration's "Religious leader's [sic] signatories" list are Peter Akinola, a man who says "homosexuality does violence to nature", and Rev. Emmanuel Musaba Kolini, who has referred to homosexuality as "moral genocide."
(C) Major Declaration backer Tony Perkins has come right out and said the document represents "a struggle between good and evil." Hint: We're not the ones he puts in the "good"category:


Perkins.mpg [YT user: ptrvns47]
(D) Five SPLC-designated hate groups (Traditional Values Coalition, Abiding Truth Ministries, American Family Association, Family Research Council, Watchmen on the Walls) have at least one associate on one of the two signatories lists. Now, of course the "pro-family" folks are all attacking the SPLC as being agenda-driven and therefore without credence. But not a one of them has even attempted to (much less succeeded at) refuting the documented claims that got these groups on the highly selective list. Which is particularly odd, considering it'd be in the outraged non-listees' interests to note that SPLC does make careful distinctions. But I digress.
(E) The most major voice behind the Declaration, Chuck Colson, has all kinds of nasty, hurtful comments on the record that more than belie NOM's "reasonable and civil debate" claims. Like the time Chuck warned about gays' marriages leading to "Cultural Armageddon," for instance:
Or when he compared Manhattan Declaration supporters' mission as constituting "non-cooperation with evil," for another:
"This kind of principled non-cooperation with evil won't be easy—there are signs of a reduced tolerance for that most basic of American values, religious freedom. As we've discussed many times on BreakPoint, Christian organizations are losing tax-exempt status for refusing to buy in to homosexual "marriage." Some are going out of business rather than cave into immoral demands—such as placing children for adoption with homosexual couples. Conscientious medical personnel are being sued or being fired for obeying their consciences.

I say, enough is enough. The Church must take a stand. And with the release of the Manhattan Declaration, that's exactly what we are doing."

The Manhattan Declaration


Or perhaps our favorite: The time when Chuckles admitted just how he sees the tens of thousands of soul-crushed people who took to the streets in the national, almost entirely peaceful protests against Proposition 8
"When I watched the violence on television, memories came back of earlier generations of thugs: Bull Conner, who, with the help of brutal cops, used violence and intimidation to chase African Americans out of the public square. Or roving gangs of Nazi brownshirts who ruled the streets of Germany during Hitler's rise to power. Do opponents of Proposition 8 who attacked Mormons and their churches think they're any better than Bull Conner, or nicer than Nazi thugs? I don't." [SOURCE]
Civil, huh?
(F) The app in question was also offensive to "reasonable and civil debate" on a purely intellectual level, with the in-app survey pretending to query users on their support for marriage equality and reproductive choice, but then proceeding to tell them they were just plain incorrect if they fell out of evangelical lock-step. If we want to talk about 1984, let's start with this "agree with us or else" survey.
(G) The Declaration repeats (as did the app) the oft-bastardized claim:
"In New Jersey, after the establishment of a quasi-marital "civil unions" scheme, a Methodist institution was stripped of its tax exempt status when it declined, as a matter of religious conscience, to permit a facility it owned and operated to be used for ceremonies blessing homosexual unions."
The reality is that the church pavilion was receiving a SPECIAL tax benefit under the Green Acres tax-exemption. This tax break was always a bonus — a privilege bestowed upon eligible non-profits that open their private lands and/or accommodations up for public usage. Public, as in ALL of the public, not some. And since LGBT people are part of New Jersey's public and civil unions are the law, A PUBLIC ACCOMMODATION MUST EITHER ACCOMMODATE THE PUBLIC OR STOP RECEIVING THESE KINDS OF PUBLIC HANDOUTS! A church can ABSOLUTELY keep gay couples from marrying in their own pavilion. However, they cannot receive special state, federal, and local tax breaks if they are going to pick and choose which kinds of couples are allowed to use the pavilion! In this NJ case, they still received the tax-exemption for the rest of their properties, which weren't found to be in violation. But the pavilion in question was acting outside the rules for this particular state program.
(H) The Declaration refers to gays who are seeking civil fairness as really seeking "a right to engage in immoral sexual practices."
(I) need not say more. Apple is not the American government with the power to stifle free speech — it is a company with its own right to make its own decisions. The technology behemoth pulled the app not because they or gays are out to shut down speech, but rather because gay activists gave attention and light to the offenses contained within the app and larger Declaration, and Apple saw fit to make a corporate decision that led to the app's removal. The merits (or lack thereof) are what did the Declaration supporters in.
But of course, yet again, these same supporters take no responsibility for what they have said and done, since the victim strategy makes the seem so much more sympathetic. Or so they think.

Good As You
— admin
Kayla Watkins is 12. She plays hockey. On a team that's otherwise all-boys. Or she did, until George Atis, a father of a male teammate who didn't like her playing skills, bullied Kayla into quitting the team. Great job, douche.
---
Permalink | Post a comment | Add to del.icio.us
Tagged: george atis, Hockey, kayla watkins, kids, Toronto
— admin
Last week, George Washington University approved a student proposal to allow students to choose roommates they feel most comfortable with and get along with the best – regardless of gender. Gender-neutral housing, as it is commonly called, will be available to all students in all but the three female-only dorms on its campus starting next fall.
GWU joins around 50 other colleges and universities across the country with similar expanded housing options, but is somewhat unique in terms of the expansiveness of its new policy. For example, Princeton University's pilot of the option began this fall, but was limited to upperclass undergraduates in apartment-style dorms. Similarly, Columbia University restricted its new policy to sophomore, junior and senior students. GWU should be commended for its leadership in ensuring all of its students are able to feel comfortable in their living situations.
As a GWU alumnus, I had the opportunity to discuss my personal experience with the review committee evaluating the proposal. Like many queer students, I finally came out to my friends and family while at college. It was definitely a process though, and while at school students should be focused on learning, not worried about potential harassment or feel forced to hide their sexuality or gender identity from their roommates.
Schools with gender-neutral housing policies typically report that the percentage of students who take advantage of them is low and these policies serve as a sign of the campus' commitment to being welcoming and inclusive. These are the type of indicators high school seniors look to when trying to figure out which school is right for them. I'm proud that since my graduation, my alma mater has continued its efforts to support LGBT students by opening a resource center, adding gender identity to its non-discrimination policy, starting an LGBT studies minor and now offering gender-neutral housing.
Of course, none of these changes would have happened without the tireless advocacy by students, faculty and staff who recognized the importance of these changes. Check out HRC's youth and campus outreach program to learn more about campus activism, whether you want to form an LGBT student group or trade tips with students at campuses across the county.

Human Rights Campaign | HRC Back Story
— admin
MODERN TONIC
Modern Tonic — a daily email that delivers gay-approved pop culture gems (before they've been co-opted by everyone else) — presents a weekly music update here on Towleroad.


TODAY'S FEATURED NEW RELEASES
Knitting together a tapestry of post-modern indie-pop with echoes of Tin Pan Alley, openly-gay Vincent Minor is nothing less than major on his eponymous debut. Known for the better part of the last decade in the Los Angeles music scene by his birth name Michael Mangia, the artist's alter ego affords him a tenacious vehicle to announce his cheeky songwriting style to the world. Tracks like "Late Night Show," "Jack and the Waltz" and "Friday the Thirteenth" swell with Minor's knack for harmonious orchestral arrangements (and a little help from Fiona Apple's keyboardist and the brass from the Magnetic Zeroes), but the subtle baritone's wordsmith gifts are most apparent in the no-frills "Dead Air" and "So F**ked Up." Those unsatisfied with the overproduced and 808-saturated offerings from gay and gay-adjacent artists will find refuge in Minor's Broadway-ready arms.
The brains behind much of Brooklyn's music boom, former TV on the Radio member David Sitek, makes his return to the other side of the microphone with Maximum Balloon. With a list of guest stars who have benefited from Sitek's new-millennium producing career (minus the disappointingly absent Scarlett Johansson), Maximum Balloon's self-titled release is a lush cornucopia of grooves cool enough for Williamsburg loft parties but sonically satisfying for Sitek's diehard fans. The shoegazer electronica of "Absence of Light" (featuring Tunde Adebimpe) reeks of Röyksopp filtered down Flatbush Avenue, while the sedate, haunting "Communion" (with Yeah Yeah Yeahs singer Karen O) lifts up and out of this world. If you've ever wondered what Groove Armada might sound like in the chill tent at Coachella, wrap a warm set of headphones around your ears cradled by Maximum Balloon for the answer. 
In the post-rave music world, band/seminal-hipster-label DFA has satisfied whatever percentage of hearing remains in those who regularly hugged bass woofers until dawn in the '90s. The latest effort from the NYC-based label is Shit Robot, whose album From The Cradle to the Rave might be the most appropriate entry in the dictionary when looking up DFA's trademark disco punk sound. Sure, there are more cowbells on the disc than can be heard in an Oklahoma pasture, but the minimal beats paired with genre-necessary ADD guitar riffs make for more than a one-note album. "Take 'Em Up" and "Tuff Enuff?" manage to walk the line between dance-floor crescendos and engaging musical compositions, while "I Found Love" is the rarest of drum machine finds: a sentimental love song set to rumbling retro basslines. Who said drum machines have no soul?

Towleroad September 21, 2010 by moderntonic.com
The release of the lavish re-issues of George Michael's Faith have been pushed to early 2011, presumably in light of the singer's prison stint.
Amy Winehouse took to Twitter to apologize for verbally bitch-slapping Back To Black producer Mark Ronson. After first tweeting that he was "dead to her" over the weekend (for taking what she deemed too much credit for his work on her seminal album), she attemtped to (virtually) kiss and make up by tweeting today "Ronson I love you; that make it better? You know I love you." She then further clarifed everything by adding "It's a jew thingz" regarding the public spat with her fellow tribe member. Oy vey iz mir, Amy.
Speaking of celeb Twit-astrophes, here's a Twitter Meltdown Hall of Fame.
Stream Mark Ronson & The Business INTL's new album Record Collection (out next week) in full.
Hear the new single from Belle & Sebastian's forthcoming album, Write About Love, out October 12.
 

R.E.M. have completed recording their as-yet-untitled 15th studio album, due for a Spring 2011 release.
Scissor Sisters will open for Lady Gaga on twelve U.S. dates starting February 19 in Atlantic City.
Is Billboard headed for a mainstream makeover like sister publication The Hollywood Reporter?
 

Merry Christmas II You (out November 2), Mariah Carey's follow-up to her massively successful 1994 album Merry Christmas, will include a brand new recording of "All I Want For Christmas Is You," four original songs composed by Mariah, including the new single, "Oh Santa," plus some traditional holiday classics.
Singer-songwriter Paula Cole comes full lasso from her "Where Have All The Cowboys Gone?" start for Ithaca, her fifth studio album, featuring songs written entirely on her own. 
Grammy-nominated Jane Monheit returns to her jazz-standards origins with Home, featuring renditions of Rodgers and Hart, Schwartz and Dietz and other jazzy re-imaginings.
Tegan & Sarah release The Complete Recollection (1999-2010), a comprehensive digital bundle with all six studio albums, a never-before-released live album, Live at the Phoenix 2005, and all thirteen of their music videos (seven of which are commercially available for the first time).
Though it's easy to become anxious when Barbadian beauties switch up the R&B formula for something more experimental (looking your way, Rihanna), Shontelle might actually pull it off with her edgier second release, No Gravity. Its lead single, "Impossible," hit the Billboard 100 in May, quickly becoming the singer's most successful and hinting that the words sophomore slump might not apply here.
The word ethereal is employed too often in music reviews, but here, for How To Dress Well's Love Remains, it fits. Atmospheric slow-cooked beats accompany sleepy synths in standout tracks like "Ready For The World" and "My Body," making for a cinematic offering that could just put Ambien out of business.
 

Maroon 5 abandons the synthpop accents it flirted with on It Won't Be Soon Before Long to return to its funkier roots for Hands All Over. With "Misery" already getting plenty of airplay, expect the infinitely catchier "Stutter" to take over its lead, culminating in what will surely be an autumn dominated by the So-Cal quintet.
Also released: Glee: Season Two — "What I Did For Love" (tracks from tonight's episode); Liza Minnelli — Confessions; Ellie Goulding — An Introduction to Ellie Goulding; Zac Brown Band — You Get What You Give; Selena Gomez and The Scene — A Year Without Rain; John Legend and The Roots — Wake Up!
Starsmith — "Give Me a Break"
U.K. producer-of-the-moment Starsmith arrives with the video for his own track, "Give Me A Break," as much an homage to New York City as it is to stop-motion technology.
Mark Ronson & The Business INTL (ftrg Boy George) — "Somebody To Love Me" (live)
Mark Ronson seems to gravitate to singers with larger-than-life personalities (see Winehouse item above) so no surprise, perhaps, he did this collaboration with Boy George. The performance is from Later…with Jools Holland.
Shit Robot — "Tuff Enuff?"
Shit Robot crowns stop-motion as the official music video medium for electronic music with its offering for "Tuff Enuff?," starring a painfully adorable, never-satisfied yellow-box.
Shakespears Sister — "It's a Trip"
For "It's a Trip," Shakespears Sister (going strong after a 13-year hiatus) interprets the song title literally, with a futuristic Cleopatra and gender-bending Zoot Suits.

Towleroad News #gay