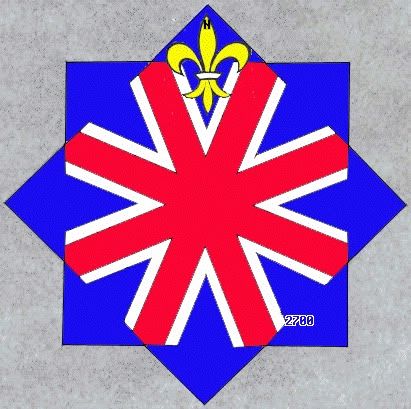 The Association of British Muslims is calling on the United Nations General Assembly "to reverse its vote on the exclusion of sexual orientation from the Resolution on Extrajudicial, Summary or Arbitrary Executions." As previously reported, on November 16th the Social, Humanitarian Cultural Affairs Commitee (Third Committee) of the General Assembly voted 79 to 70 to remove "sexual orientation" from the UN resolution condemning extrajudicial, summary or arbitrary executions.

This resolution is reviewed every two years, and in 2008 it had been amended to mention specifically those killings that take place because of the sexual orientation of the victims. The 16th November vote removed that special mention.

The Association of British Muslims views this decision with considerable concern. It is the duty of the UN's Human Rights Committee to uphold the rule of law, so it should vigorously oppose any extrajudicial, summary or arbitrary executions by whatever party and for whatever reasons.

It should also act to preserve the human rights of all vulnerable communities.

Removing this clause at this time will send quite the wrong signal to those regimes that indulge in these barbaric practices, implying as it does that United Nations is no longer concerned at the maltreatment of people because of their sexual orientation or considers it to be a lesser matter.

Referring to the Nazis, Paster Martin Niemoller once wrote, 'First they came…'. Have we not learned anything since the tragedies of World War 2? Niemoller started out by saying, 'First they came for the communist's, and I did not speak out, because I was not a communist' Then, the socialists, trade unionists, Jews and other groups until finally he writes, 'Then they came for me, and there was no one left to speak out for me'.

The Committee vote is to be ratified in December. The Association of British Muslims calls on member states of the General Assembly not to endorse the decision of its Third Committee, and to reinstate the deleted clause.
Founded in 1889, Association of British Muslims is the oldest Muslim organization in Britain. This announcement is higly significant in light of the barbric treatment of sexual minorities in doctrinaire Muslim countries like Iran.
December 10, 2010 is Human Rights Day at the United Nations. Unless the General Assembly reverses the Third Committee's vote to strip sexual orientation from the resolution, all I can say about Human Rights Day is what a joke.
Event Name: Human Rights Day

Event Description: The promotion and protection of human rights has been a major preoccupation for the United Nations since 1945, when the Organization's founding nations resolved that the horrors of The Second World War should never be allowed to recur. Respect for human rights and human dignity "is the foundation of freedom, justice and peace in the world", the General Assembly declared three years later in the Universal Declaration of Human Rights. In 1950, all States and interested organizations were invited by the General Assembly to observe 10 December as Human Rights Day. The Day marks the anniversary of the Assembly's adoption of the Universal Declaration of Human Rights in 1948. Over the years, a whole network of human rights instruments and mechanisms has been developed to ensure the primacy of human rights and to confront human rights violations wherever they occur."

UN Sponsor: Office of the High Commissioner for Human Rights (OHCHR)