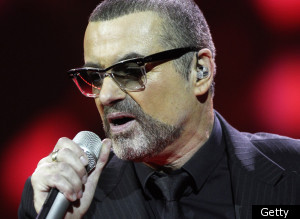 I blogged Monday in Queer Music News that singer George Michael has been hospitalized in Austria due to pneumonia. In that post, I added that Fox News reported there is speculation that his illness is much more severe than being let on. This appears to have spawned the group Christians for a Moral America to action and have called for the singer's demise.
Huffington Post's Gay Voices posted tweets by Kyle (@GodsWordIsLaw) from Nov. 26 about their intentions. His profile cites @CFAMABlog as the group's official feed. From HuffingtonPost.com:
After the Daily Mail reported that Michael's family and long-time partner Fadi Fawaz had gathered at his bedside in Vienna, Christians For A Moral America took to Twitter, claiming the singer "has AIDS" and calling for followers to pray for the his demise in light of his "satanic lifestyle."
Read their Twitter posts after the jump.