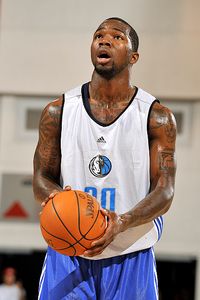 There isn't a lot of weight to this recent post by Good as You as they acknowledge themselves, but this video of screen shots makes it look like NBA player Dominique Jones went on an anti-gay tirade on his Facebook. I scoured Facebook only to find pages for Jones, but no personal profiles. Interestingly, Back2Stonewall mentioned in their post that "a search of Jones Facebook page now finds these comments missing."
"We are aware of it and trying to determine exactly what happened," Mavericks owner Mark Cuban said in an email response.
Watch the video after the jump.