Shut it down, boys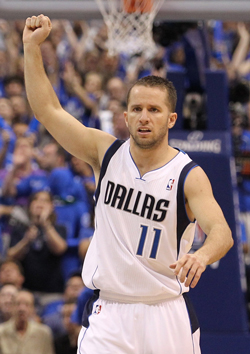 Today could be historic. Before the night is over, the Dallas Mavericks, for the first time, could be the NBA Champions. With back-to-back wins, they head into Game 6 with momentum and confidence. Just not home court. And the Heat are likely pissed. If they win, it's on to Game 7 and that's just going to be war. No like.
OK, and who doesn't have a crush on J.J. Barea? Just sayin'.
DEETS: Woody's, 4011 Cedar Springs Road. 7 p.m. DallasWoodys.com; Granada Theater, 3524 Greenville Ave. 6 p.m. GranadaTheater.com.