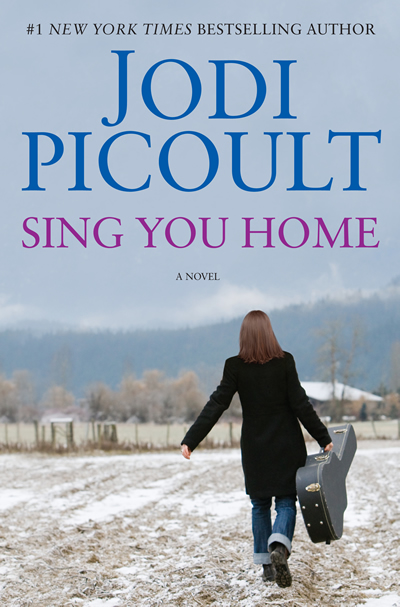 The lesbian mom blogsite Mombian posted today that big time author Jodi Picoult (My Sister's Keeper, 19 Minutes) has gone Lisa Cholodenko-like on her newest book Sing You Home. The story details the account of a lesbian couple striving to have a child. OK, so it's not quite The Kids are All Right, but maybe there's a trend brewing of lesbi-parenting and mainstream audiences. First it was girl-on-girl kissing, now it's mom-on-mom nurturing that intrigues audiences.
Her website calls it a multimedia experience. The book includes a CD of music and spoken word to accompany the story. There's even a trailer for the book. Now we just have to wait for the movie. Unfortunately, her book tour doesn't stop in Dallas. At least not with the current itinerary.
But you can listen to Picoult tonight as she appears on Mombian's podcast to talk up the book. This is what they say:
I'm very excited to invite you to a special event here at Mombian: a live, streaming interview and chat tonight with #1 New York Times bestselling author Jodi Picoult about her latest novel, Sing You Home, the story of a lesbian couple and their attempts to have a child.
I'll have a fuller review coming up in my Mombian newspaper column soon, so I'll say little here except that I do recommend it, not least because Picoult avoids the clichéed "search for a donor" plot of most stories about lesbians trying to get pregnant. Instead, she takes a different approach, giving us a tale that deftly blends the personal and political. The book also includes a CD of original songs with words by Picoult and music by Ellen Wilber, who will be performing on the Webcast.
Join us here at Mombian tonight, Monday, March 7 at 7:00 p.m. EST for the Webcast, part of the Literary Salon Series of Picoult's publisher, Atria Books. The interview, moderated by book reviewer Bethanne Patrick, will be broadcast from an event at New York City's Andaz 5th Avenue Hotel to celebrate the novel's release. There will be a chat window going, too, so you can share your own questions and comments.
That's 6 p.m. our time.