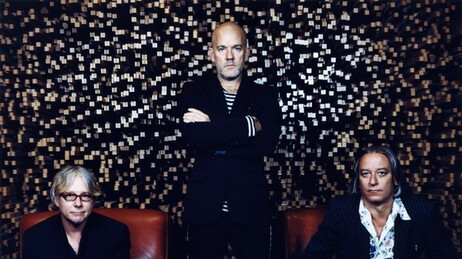 The big music news of the day is R.E.M.'s announcement that they are "calling it a day." On their website, the band posted this note followed by comments from band members:
"To our Fans and Friends: As R.E.M., and as lifelong friends and co-conspirators, we have decided to call it a day as a band. We walk away with a great sense of gratitude, of finality, and of astonishment at all we have accomplished. To anyone who ever felt touched by our music, our deepest thanks for listening."

Queer frontman Michael Stipe had this to add:
"A wise man once said–'the skill in attending a party is knowing when it's time to leave.' We built something extraordinary together. We did this thing. And now we're going to walk away from it.
"I hope our fans realize this wasn't an easy decision; but all things must end, and we wanted to do it right, to do it our way.
"We have to thank all the people who helped us be R.E.M. for these 31 years; our deepest gratitude to those who allowed us to do this. It's been amazing."
Interestingly enough, the band had released their last album, Collapse Into Now, just this past March. The album was a smart collection of tracks that both showed outstanding maturity for the band as well as a renewed raucous energy that reminded of their early days.
Now, after 30 years, the band is no longer.
• Dallas-based singer Brandon Hilton just released a new video for "Save Me." The video depicts youth suicide and he's hashtagged it with #ItGetsBetter as his contribution to the campaign.