That didn't take long did it? Hot in my inbox, one of my contacts sent these in…as a follow up to my earlier post, "Army launches purportedly secure DADT online inbox for feedback." Doesn't look very sophisticated, does it – plus the initial confidentiality disclaimer lets the Army off the hook if someone inadvertently outs someone. The information can be used in a DADT witch hunt.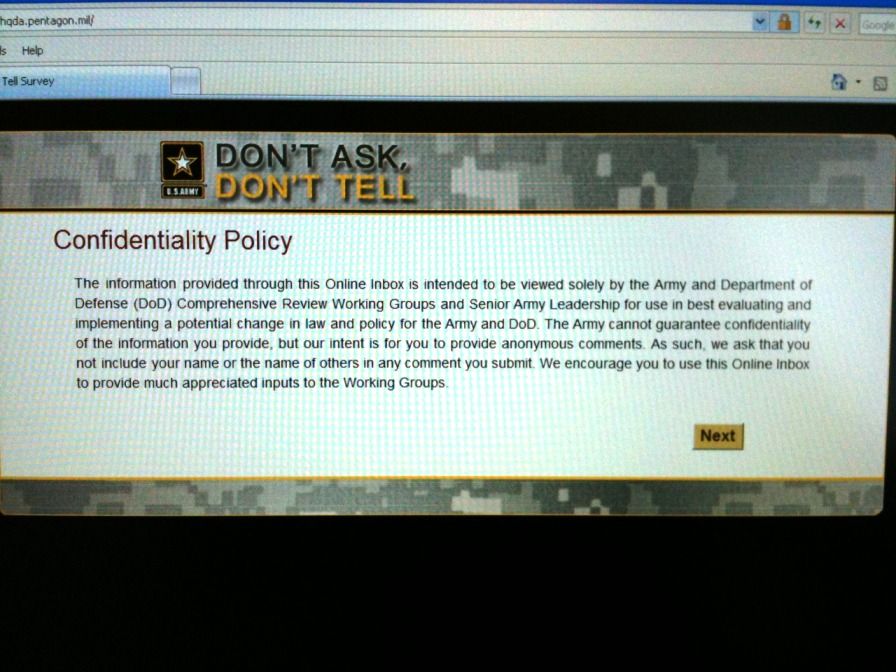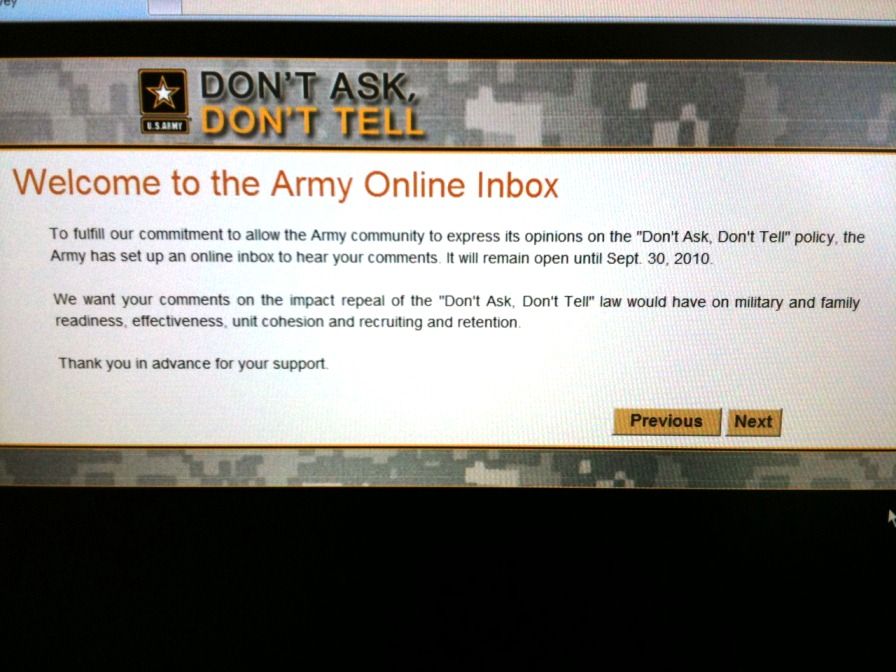 Note on photo #3 below again undermines the whole point of this — what gay or lesbian service member is going to fill this out?!
"This is a non-confidential Online Inbox, Please do not use your name or the names of others within your comment. The "Dont Ask, Don't Tell" law is still in effect. Please be aware that comments or involvement in criminal activity or statements that an individual poses a threat to him/herself or others may be referred to the appropriate Army or DoD authorities.