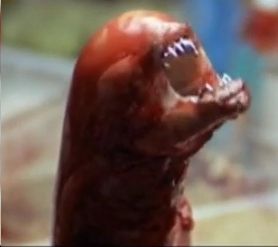 As I mentioned on Facebook and Twitter today…
Apologies, all. Pre-surgery pain has rendered me w/little motivation to write/email. #fibro + #fibroids=bad combo. On auto-pilot.
I've reached the point where I'm in physical pain so that my fibromyalgia has flared up to sing in concert with my fibroid-laden uterus. Lovely. Anyhow, now that I've hit the wall, you may not see many blog posts from me for a while.I'll keep up my posting on Facebook and Twitter as it saps less from me.
On that note, what I've been Facebooking and Tweeting about:
* Anti-Gay Bullying Blamed in Suicide of Pennsylvania Teen (via Towleroad):
Students at Midd-West High School cried out against bullying Friday as they mourned the loss of a classmate who in the early morning hours walked about 13 miles from his home to Routes 11-15, where he ran in front of a southbound tractor-trailer after leaving a suicide note at his home. Freshman Brandon Bitner, 14, of Mount Pleasant Mills, ran in front of the truck at 3 a.m. near Liverpool, according to state police at Newport. "It was because of bullying," friend Takara Jo Folk wrote in a letter to The Daily Item. It was not about race, or gender, but they bullied him for his sexual preferences and the way he dressed. Which," she said, "they wrongly accused him of."
* Mullen surprised at Amos' stand on DADT. Apparently talking out of school got Amos a rebuke.
Adm. Mike Mullen, chairman of the Joint Chiefs of Staff, said he thought the top brass had agreed to make recommendations privately to Defense Secretary Robert Gates. Marine Corps Commandant Gen. James Amos. Amos had said that with forces fighting in Afghanistan and still deployed in Iraq, now is the wrong time to lift the ban.

"I was surprised by what he said and surprised he said it publicly," Mullen told reporters in Australia, where he attended meetings of defense and diplomatic chiefs.

He said the heads of the military services had committed to "look at the data and then make our recommendations privately."
* DADT: Democrats ready to stand for nothing, fall for anything (The American Prospect). Fabulous piece by Adam Serwer.
Look, if Democrats can't repeal a policy more than two thirds of the American people, including a majority of conservatives want gone then they can't expect people to vote for them…That Democrats would cave on this now shows how far the party of Harry Truman has fallen.
* HRC Hits Back Against "Background Noise" On DADT Repeal. (MetroWeekly):
In the past 24 hours, several media outlets have reported on the possibility of a version of the National Defense Authorization Act (NDAA) moving forward in the Senate with the "Don't Ask, Don't Tell" repeal provision stripped from it – discussions the leadership at the Human Rights Campaign struck back at today as "background noise" that does not have the support of Democratic leaders in the Senate.

On Monday, Fred Sainz, HRC's communications vice president, called the reports "interesting background noise," but added, "At this point, this is nothing more than a rumor that has always been a possibility." …In what he called a sign that HRC truly does believe that talk of DADT repeal's demise to be just talk, HRC sent staff out across the country today to eight states important for Senate repeal. Sainz said that staff had been dispatched to Alaska, Arkansas, Illinois, Indiana, Maine, Ohio, Virginia and West Virginia.
* Major lawsuit announcements at pressers tomorrow. On Tuesday, Gay & Lesbian Advocates & Defenders (GLAD) will announce the filing of a major federal lawsuit.
* Challenge To So-Called "Defense Of Marriage Act" To Be Announced At Press Conference Tuesday.
On Tuesday, November 9 at 11:00 a.m., the American Civil Liberties Union and the law firm of Paul, Weiss, Rifkind, Wharton & Garrison LLP will host a press conference to announce a lawsuit filed that day challenging the constitutionality of the so-called "Defense of Marriage Act" (DOMA). DOMA is a federal statute that defines marriage as a "legal union between one man and one woman as husband and wife."
* Nightline Tonight – WTF is this?! From Gay to Straight? Controversial Retreat Helps Men Deal With 'Unwanted Attraction'.
When Preston met up with a bunch of his friends in New Caney, Texas, for a guys' weekend at a secluded camp, it wasn't for hunting or fishing. These men traveled here to attend emotional counseling sessions to cope with unwanted sexual attraction towards other men.

The retreat called "Journey to Manhood" offers therapeutic peer counseling over 48 hours to help men like Preston, who voluntarily come to learn how to deal with what they call "same-sex attractions." For the first time ever, the retreat allowed cameras inside their controversial organization and ABC News was granted exclusive access.
* Pentecostal minister calls on christian faithful to use the word 'fag'. Nothing like a dose of bestiality and teh crazee to keep you awake…
James Manning, a New York City-based Pentecostal minister has recently released a video in which he states that use of the homophobic epithet, "Fag" is biblically acceptable and needs to be employed frequently when referring to any LGBT person. Manning also stated that equality rights for LGBT Americans who practice the "biblical abomination" of homosexuality will lead to the legalization of bestiality, citing an example of the potential for the video's viewership to possibly have a loved one desire to marry a dog or a goat.
* Stalker Asst AG Andrew Shirvell Suspended Pending Hearing. (via LezGetReal). BTW, the University of Michigan has lifted the ban on Shirvell being on campus.
Andrew Shirvell has been placed on paid administrative leave pending the results of an investigation into his conduct. The Michigan Assistant Attorney General is still being investigated for harassing and blogging about University of Michigan's class president Chris Armstrong, which Shirvell accuses of having a "radical homosexual agenda"…According to a spokesman for Attorney General Mike Cox, "because we are extending the hearing, we placed him on administrative paid leave."