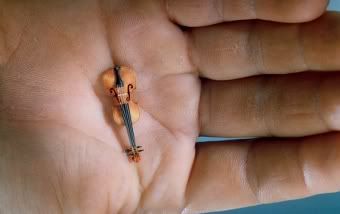 Does anyone feel like popping the cork on a bottle of champagne over this news?
Mediaite has learned Glenn Beck and Sean Hannity are being dropped from their Philadelphia radio station, WPHT 1210 (The Big Talker), in January.

The station is a CBS affiliate, and Philadelphia is the fourth largest radio market.

Taking Beck's 9am-noon slot is the local Dom Giordano, currently 6-10pm. Then comes Rush Limbaugh, noon-3pm, and Smerconish – who replaces Sean Hannity.
Semi-related hilarity:

* NYT Weekend Opinionator: Pam Spaulding = Glenn Beck

* Video: Glenn Beck's tears of patriotic fervor generated by Vicks Vapo-Rub

* Sean Hannity loses his mind (again) over men kissing

* Sean Hannity smears Kevin Jennings, but suddenly HE is the victim?
Pam's House Blend – Front Page