A little needle work can turn a dull soiree into a face-saving event
How's this for a Saturday evening: You head to a friend's soiree, pick through the nibblies, grab a cocktail and then have someone stab a needle into your face.
That may not sound like your typical fun weekend get-together, but if there can be parties that peddle jewelry or give away swag bags, why not one that leaves you looking a little refreshed — even if it is with a shot?
Dr. John Proffitt and his team at Oak Lawn Dermatology have begun offering this new service, mixing a little bit of pain with a lot of pleasure.
As a glorified house call, it's a chance to both do shots and get shots. Proffitt will come to your home with units of Xeomin (similar to Botox) and gladly inject those interested with a little touch-up around the eyes. He's found the domestic setting, while fun like any party, also has therapeutic advantages.
"The atmosphere is very relaxed and people can get to know me better," Proffitt says. "They can get comfortable if they are hesitant, and can see their friends do it. The procedure is simple and my syringes are tiny. Usually people have had it done before at these parties."
The idea for in-home transformations came to Proffitt when a patient was impressed with his results and thought his friends would be interested in getting the procedure. Instead of convincing them one at a time to make appointments, his client had a party with Xeomin on the menu.
"It was like any typical party. I brought food," Proffitt says. "Usually I'll give a talk before to explain everything and people get interested and watch others before them."
So you want to have your own party? There's nothing to it other than giving his office a call. Well that and shopping for liquor and hors d'oeuvres.
"All anyone has to do is just call our office. We'll talk about it and make the arrangements," he says. "We talk about prices for the injection units and even a reduction for groups."
His parties are also smart P.R. He's won new clients from home parties and the firm hosts get-togethers at the office. For a firm that has only been present in the community for just over eight months, Proffitt knows how to make an impression — even if it is putting a needle in your face.
For more information, call 214-526-8100 or visit OakLawnDermatology.com.
This article appeared in the Dallas Voice print edition February 17, 2012.
Gay ally Kristin Chenoweth talks about her new country music CD (she adores Dolly!), queers … and the right way to be a Christian
Kristin Chenoweth doesn't get miffed very easily. But when she does, watch out. Last year, after Newsweek published a commentary on the inability of gay actors to play straight roles, she wrote an extensive letter to the magazine, calling the article "horrendously homophobic."
But Chenoweth's allegiance to the gay community goes back to growing up in Oklahoma — a place she returned to for her latest album, Some Lessons Learned, the first of four where the opera-trainer singer fully embraces her country roots.
We had lots to talk about when we caught up with Chenoweth, on a dinner break from shooting her upcoming series, Good Christian Belles. She discussed her history of dating gay men, her opinion on Michele Bachmann's support of gay conversion clinics … and being a little bit wicked.
— Chris Azzopardi
………………………..
Dallas Voice: Your character's name on Good Christian Belles is Cockburn — Carlene Cockburn. Chenoweth: I can't wait for my family to hear that one. Are you kidding? I was like, "Wait a minute…!" But I just think the most important thing for me as an actress, because of the lines that come out of my mouth, is to just have to speak them and keep going, because they're so funny and her name is so funny and the whole thing is just so great. I love it.
Does your character have anything in common with April Rhodes, who you play on Glee? Probably not on paper, but they're both pretty outlandish people. Carlene, though, is the antithesis of April.
You grew up in Oklahoma, so country music is your roots. How is your new album a reflection of that? It's so funny, because I get asked, "Why a country album now?" But that's how it all began for me. Of course, why would anyone know that? It's not something I've been talking about a lot, but it's the music I grew up listening to. One of my biggest influences is Dolly Parton, and when you look at the history of songs in musical theater and in country, they're both usually great storytellers.
I know just how lucky I am to do this kind of music. Getting to go to Nashville and sing this music that feels like home to me was a real gift, and one that I don't take lightly.
The song "What Would Dolly Do?" reminds me a lot of Dolly herself. I co-wrote that. [Producer] Bob Ezrin asked, "Who's had the biggest influence on you country music-wise?" I said, "Dolly, without question." And he said, "How would she approach it? Let's think: What would Dolly do?" I said, "Bob, why aren't we writing that song?"
There's something about her that I feel very attuned to. There's only one Dolly. I'm not comparing myself, but I'm just saying her spirit and the way she looks at life is pretty similar to me. And the cover I did of hers ["Change"] is actually a very emotional thing and it reminded me — of course, how could I ever forget? — what an amazing songwriter she is. You know, I didn't do a lot of covers. I did two covers, one of Carrie [Underwood] and one of Dolly's, and I just love both of them. I love their music, I love their spirit — everything they stand for.
It makes total sense, because, to me, both you and Dolly epitomize happiness. Oh my god, thank you. That's the biggest compliment you could give me.
So, being so happy… what pisses you off? Oh, gosh! I don't really get mad that often. But I'm not going to lie: When I do, there's a quiet that comes over me that is a little like whoa, and that happens when I don't feel other people are prepared or doing their job or pulling their weight. I come from a family where my dad came from nothing and worked hard to get where he is, and he said, "Work hard, play hard, Kris," and I guess that's kind of been my motto in life. So when I see people squandering opportunities or having a sense of entitlement, that really makes me crazy. Because I don't understand it. It's not a world I get.
One thing that does make you upset is homophobic people. I don't like that, you're right.
Your letter in response to that Newsweek column said it all. Why was it important to address your feelings on that issue? To be honest, I wasn't prepared for what was going to happen. I was on Broadway doing Promises, Promises, and I read the article and I actually thought it was pretty irresponsible. I'm not even talking about whether a person agrees with being gay or not, I'm talking about artistry and gay
actors trying to play straight. It just made me mad, because I thought, "Well, I've played a prostitute, does that mean I am one? No." I just thought it was a little bit of a bullying thing, and I honestly prayed about it — no kidding, I prayed about it.
And by the way, I'm a big fan of the magazine, which is why I was so bummed. But I think that they felt bad and hopefully there's been some discussion about it and some learning, because that's what we're here to do on this Earth, to learn our purpose. Well, one of my purposes in this life — since I'm a believer and a Christian — is to help people realize that not every Christian thinks that being gay is a sin.
To reinforce your point, you made out with your Promises, Promises co-star Sean Hayes at the Tonys last year. It might've been a little jibe. It might've been a little one! Ha!
What was it like to make out with a gay man? Was that your first time? Well, let's face it, my high school boyfriend is gay, so I don't think it's my first time making out with gay men! I bet a lot of women don't even know they've done it! And Sean Hayes is just a darn good kisser, what can I say?
Wait, so you dated a gay man in high school? Yeah, and I'm like, "Well, that's why we were such a great couple!" He didn't pleasure me in any way but he helped me pick out my prom dress!
Was he one of the first gay people you knew in Oklahoma? Yeah. I want to tell you something I know about myself: When I was in the second or third grade, I first heard the word "dyke," and it was in reference to a girl in our school who was very, very tomboyish. I didn't really understand what the word was, but I knew I didn't like the way it was said. And for some reason I've always been drawn to the person that was alone, and I don't mean to make me sound like I'm Mother Teresa, because I'm not. But I've always been drawn to people who felt left out or different, and maybe it's because, I too, felt different and unique. People would not think this of me, because there's this perception of me that, "Oh, life's been perfect and things have come so easily."
But let's face it: My speaking voice is very interesting. Yes, I was a cheerleader but I also wanted to do all the plays, I was in renaissance choir, and, I too, felt a little bit like an outsider. I was always drawn to people who felt that way, too. And sure, some of them were gay and I never did understand — I guess the word is fear.
God made us all equal. He made me short, he made someone gay, he made someone tall — whatever it is, it's not a sin; it's how we're made. And that's the way I feel about it. It flies in the face of a lot of what Christians believe, but as I'm finding out there's a lot of Christian people who think the same as me. So that's my deal, and I think we should not be careful of the unknown but rather accepting and loving of it.
As someone who's Christian and supports the gay community, how do you feel about the pray-away-the-gay program that Michele Bachmann supports? [Long pause] You know what, you can have your opinion. One of the great things about being in this country is we get to freely say what we believe. I just don't happen to agree with that. Though I like the "pray" part!
This article appeared in the Dallas Voice print edition September 16, 2011.
Paul Cross and Jim McCoy were single when they each started volunteering for Lone Star Ride Fighting AIDS; now as a couple, their dedication is renewed
M.M. Adjarian  |  Contributing Writer
editor@dallasvoice.com
If ever two people exemplified the idea of "different strokes for different folks," it's longtime Lone Star Ride Fighting AIDS supporters Paul Cross and Jim McCoy.
Each man loves to cycle, especially if he's with the other. But as for the individual approaches Cross and McCoy take to bike riding — that's another matter entirely.
Both men have either participated in or donated to the LSRFA since 2001, the year the ride began. In that inaugural ride, when both were still single, Cross served as a pit crew volunteer and McCoy cycled.
By 2003, however, the two bachelors had become life partners and rode together in LSRFA as a couple. Their commitment to each other took top priority after that.
"We had been meaning to get back to it [the ride] over the last three or four years," says McCoy, a consultant in healthcare IT. "It's just one of those things we had in common — our [desire to help] the community."
Shared goals have made for a strong union between the two men. But it's the differences that have kept their relationship consistently interesting. Take, for example, their divergent cycling styles.
"[After we got together,] people kind of laughed at us: They called us the Tortoise and the Hare," McCoy says. "When I want to go fast, Paul goes slow. And then when Paul wants to go fast, I want to go slow."
These differences in style translate into differences in perspective. If McCoy tends to be the one more eager to get from one point to another as quickly as possible, his partner takes special pleasure in smelling the proverbial roses along the way.
"I like to just ride and look around and just watch everything," says Cross, a banker.
"But then when we get to a hill, I'm the one with the energy," he adds with a certain smugness.
The behavior these 40-something partners display in the saddle could not be more dissimilar. Yet both men are alike in how they carry exceptionally painful memories of the devastation HIV/AIDS wrought in the gay community.
"One of the things I'll remember throughout my life is when This Week in Texas came out and there were no obituaries to report," says McCoy. "That was in the late 90s. For a long time [before that], you had pages and pages of obituaries."
What they saw in the dangerous decades of the 1980s and '90s has served as the impetus behind their participation not only in the LSRFA, but in other HIV/AIDS-related causes such as Cheer Dallas and the AIDS Life Walk.
"We're not 'going out' people," admits Cross.  "But where there's a fundraiser or event, we're definitely there."
The Tortoise and the Hare still haven't decided how many miles they'll be doing together in this year's Lone Star Ride Fighting AIDS: Tortoise says 180 and Hare says 150. Regardless of how far they plan to pedal or the approach each will take to reach the finish line, both are united in their belief that they're cycling for a cause that matters.
Says McCoy, "With the way the economy is, there are a lot of people who need a lot of assistance. Programs are constantly getting cut."
"Everyone seems to have put [HIV/AIDS] on the back burner like it's not out there anymore, but it is," adds Cross. "And we still need to raise awareness."
Lone Star Ride Fighting AIDS will be held Sept. 24-25. To donate to an individual rider, to a team or to the Ride itself, go online to LoneStarRide.org.
This article appeared in the Dallas Voice print edition September 2, 2011.
Thanks to the peeps over at the Gorilla vs. Bear site for offering up some queer music for the day. How about some Hunx and His Punx for your listening pleasure? Gorilla vs. Bear posted "Lovers Lane" today from the band's upcoming album Too Young To Be In Love. So far, I can't stop listening to it. Its uber-gay tune is beautifully nostalgic in that K-Tel kinda way.
The band is also in the process of creating its own TV show, which sounds like a hot mess and by the sound of the band's last tweet (their feed is as entertaining as their music), they wouldn't mind a little financial scratch to help out. Take some of your intended KERA money and help a gay out by pledging. They are  halfway to their $3,000 goal.
Via Joe My God ("Michael Medved: Lesbian Sex Is Better, Because It Hurts To Take It In The Ass") and Truth Wins Out ("Michael Medved, Are You Speaking From Personal Experience Here?"), clear evidence that wingnut "film and culture critic" Michael Medved thinks a lot about bungholes. Of men. And how he thinks they are being used.
You have to read this to believe it:
"The politically correct attitude not only insists that heterosexual and homosexual relationships are equivalent, but also erases differences between relationships between two women and relationships between two men. If men and women are profoundly different-and both science and common sense tell us they are- then an all-female couple is even more different from an all-male couple than either homosexual bond differs from a heterosexual union.

"This distinction helps explain the oft-noted quirk in public attitudes that sees stronger opposition and denunciation, in the Old Testament and elsewhere, to a physical relationship between two males and intimacy between two females. A physical connection between a female couple, like a physical connection between man and woman, is based primarily on acts of affection. The most common sexual practice between two men involves an act of aggression —inflicting more pain than pleasure for at least one of the parties. Even decisions by Congress, equating homosexual and heterosexual relationships, or erasing distinctions between the interaction between lesbians on the one hand and gay males on the other, cannot repeal politically incorrect realities."
I'm just thinking, do you wonder if Mr. Medved liked this film — all those scantily-clad menz (and their bungholes) — and inspired him to focus on man-bum issues?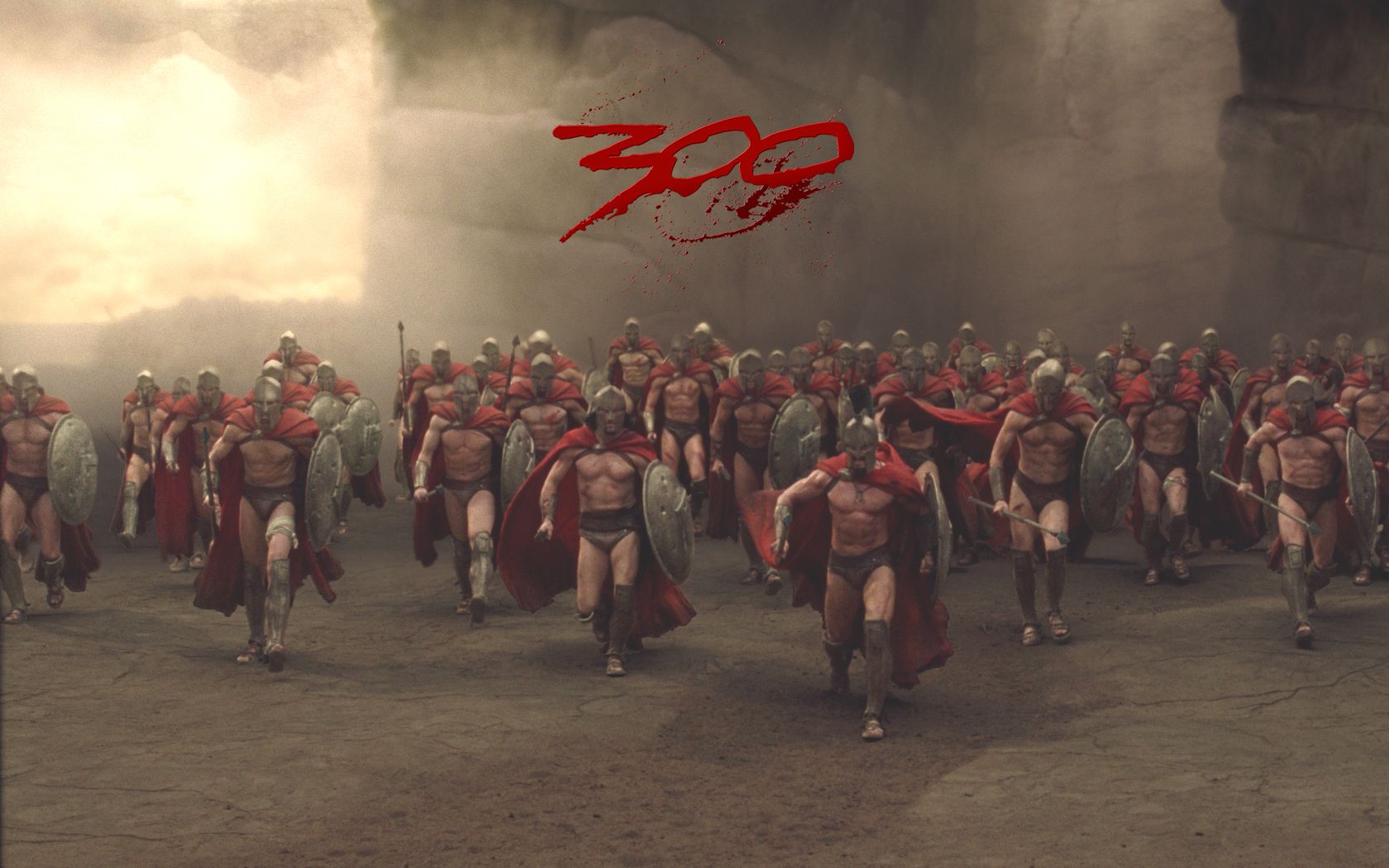 I should get Medved in touch with Mecklenburg, NC County Commissioner Bill "anal probe/gays are sexual predators" James. They have much to commiserate about.
Pam's House Blend – Front Page
Back in 2007 when their band Le Tigre was on hiatus, members JD Samson and Johanna Fatemen created the side project MEN. The magazine Sentimentalist describes them best: "Anthemic, synth-heavy dance beats team up with fiery topics from sexual freedom to wartime economies to both queer lifestyle and pleasure politics in MEN's cathartic songs like 'Who Am I to Feel So Free?,' making them the perfect band to open tours for The Gossip and Peaches in America, in addition to doing their own headlining stints in the U.S. and overseas."
And headlining they will be come April 1 touring in support of their upcoming February release Talk About Body. Fatemen is less a member and more a contributing writer to the band, but the out Samson, center, holds down the fort and brings her activist gay party perspective to the alt-dance pop side project. I mean, just check out this video for the single "Off Our Backs." Pretty gay … and hot.
Tickets are $10 now and $12 at the door.
Apparently I missed this "Internet sensation" when it came out last month. Perhaps it was replaced by another one the day after. While shuffling through e-mails, I received one two days ago and discovered that Brit-based singer-songwriter-filmmaker Cosmo Jarvis had released his song and video for "Gay Pirates." The press release makes it sound a little more important than it is:
More than a moving song and video, "Gay Pirates" is an honest look at two lovers and the discrimination that they faced at a time in history that seems to have passed…or has it? Hundreds of years after the glimpse of society Cosmo Jarvis exposes in the track, "Gay Pirates" is focused on breaking down the homophobia that still remains today. Cosmo Jarvis has created a timeless pop song, not only from a historical/socio-political perspective, but also from a melodic and lyrical one.
I don't know about timeless, but it's a cute dittie with a cute DIY kind of video. And it's all here for your Internet sensation viewing pleasure after the jump. The not-gay singer will include the song on his sophomore album, Is the World Strange or am I Strange?, slated for an early 2011 release.
This may seem a lot of trouble for a mere movie trailer, but it was so worth it. Last night, great measures were taken to give a whole lot of Dallasites (especially downtowners) the pleasure of seeing the trailer for The Tourist with Angelina Jolie and Johnny Depp. The old Praetorian building was turned into a 4d mapped movie screen by the peeps at IllumeNight and pretty much kicked ass all over. Imagine if they had done it for Burlesque.
Thanks to a couple of YouTube posters, you can watch it in the comfort of indoors.
This shite needs to be blown up now. I have no idea if this is some joke or worse, it's real — the author of this trash is "Phillip R Greaves 2nd." Content just doesn't "find its way" onto Amazon, it has to be uploaded by some publisher; you mean to tell me no one at the e-tailer batted an eye at this?
This is my attempt to make pedophile situations safer for those juveniles that find themselves involved in them, by establishing certian rules for these adults to follow. I hope to achieve this by appealing to the better nature of pedosexuals, with hope that their doing so will result in less hatred and perhaps liter sentences should they ever be caught.
It's up to 1,617 customer reviews. You can click here to report "inappropriate conduct."
UPDATE: Amazon's official defense – capitalism and free speech; there you go:
Amazon issued a statement that will no doubt fuel the outraged comments multiplying on the "Pedophile's Guide" Amazon page. "Amazon believes it is censorship not to sell certain books simply because we or others believe their message is objectionable," it reads. "Amazon does not support or promote hatred or criminal acts, however, we do support the right of every individual to make their own purchasing decisions."

As a private company, Amazon has the right to sell whatever it wants as long as it's legal, and as such, offers books that cater to Holocaust deniers and other hate groups, as well as graphic dog fighting and cock fighting videos. Adult (legal) pornography, while available in book and magazine form, is not permitted in the Kindle e-reader store. This is possibly because of its iTunes partnership with the notoriously porn-free Apple which removed both "Ulysses" and the "Kama Sutra" from its own book store.